Hallo an alle, mein Name ist Paul ist, ich lebe in Portugal und Handwerker Messerschmied (Messer nicht manuell).
Es ist ein Vergnügen, in diesem großen Forum zu sein.
Ich für mein schlechtes Deutsch entschuldigen, aber ich kann nicht lesen und schreiben in Ihrer Sprache, so dass alles von Google übersetzt.
Und jetzt präsentiere ich einige meiner Messer
Hello everyone, my name is Paulo, I live in Portugal and I make handemade knives.
It is a pleasure to be in this great forum.
I apologize for my bad German, but I can not read or write in your language, so everything is translated by GOOGLE.
And now I present some of my knives.
#090715
Carbon Steel 1095
Handle in wood of Ziricote
Total Length: 34,6 cm
Blade Length (to the handle): 19,8 cm
Thickness of Blade (next to the handle): 5,7 mm
Width of Blade (next to ricasso): 3,4 cm
Sheath in Leather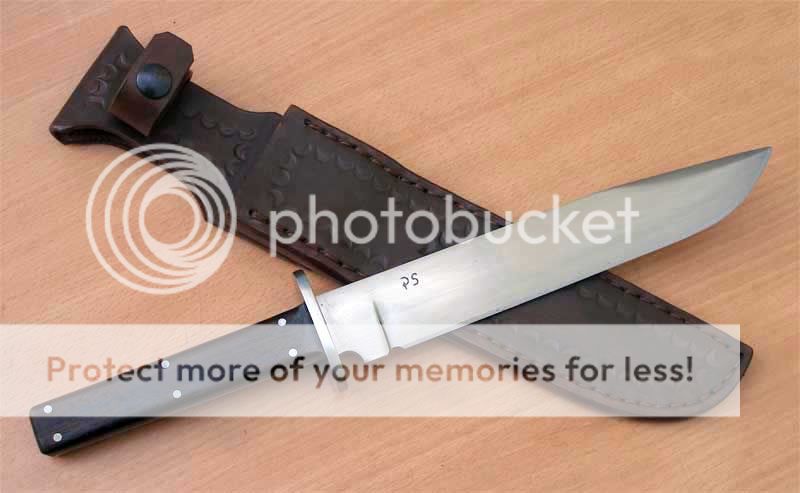 ==================================================
#090326
Carbon Steel 1095
Handle in wood of Burr Oak
Total Length: 22,9 cm
Blade Length (to the handle): 10,8 cm
Thickness of Blade (next to the handle): 4,1 mm
Width of Blade (next to ricasso): 2,9 cm
Sheath in Leather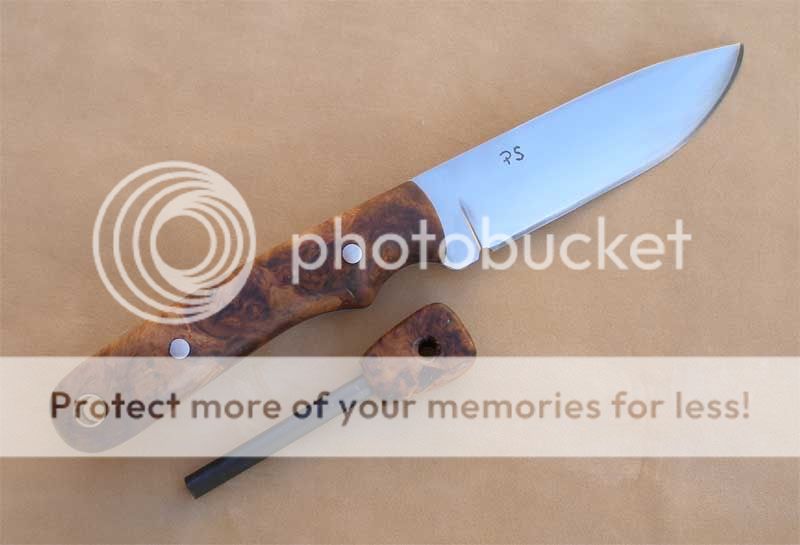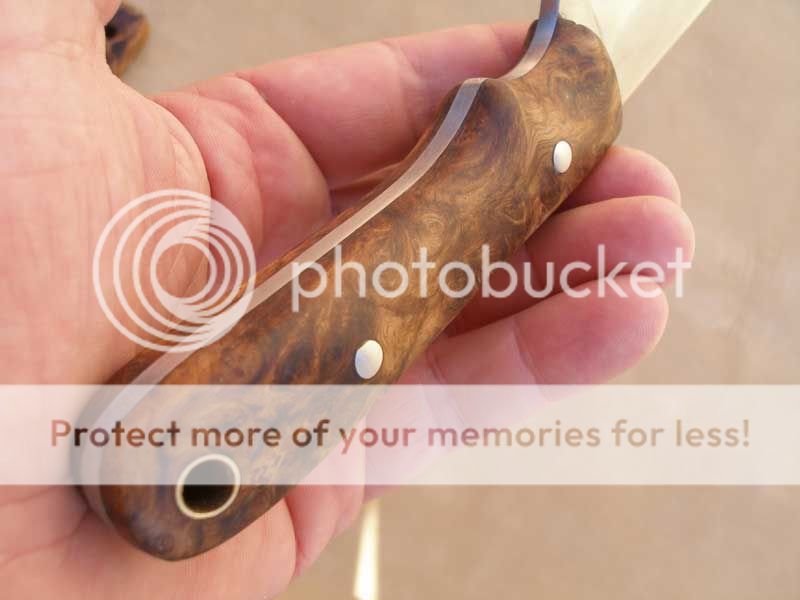 ==================================================
#090912
Carbon Steel 1095
Handle in wood of Grained Birch
Total Length: 21,4 cm
Blade Length (to the handle): 9,8 cm
Thickness of Blade (next to the handle): 5,4 mm
Width of Blade (next to ricasso): 2,8 cm
Sheath in Leather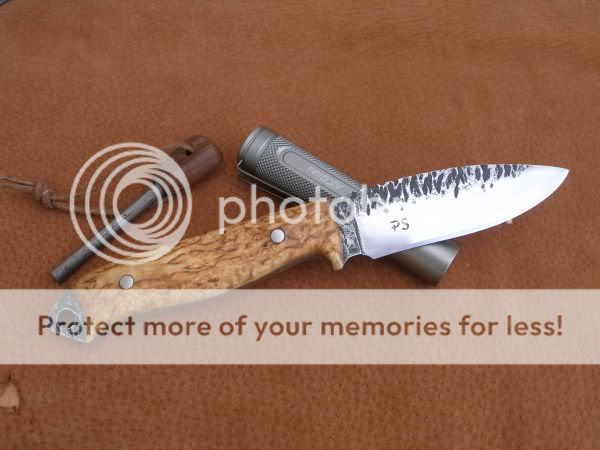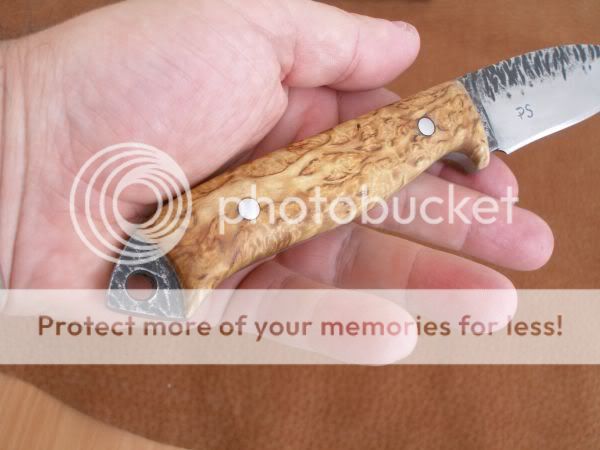 ==================================================
#090520
Carbon Steel 5160
Handle in wood of Bubinga
Total Length: 34,5 cm
Blade Length (to the handle): 21,3 cm
Thickness of Blade (next to the handle): 6 mm
Width of Blade (next to ricasso): 5,3 cm
Sheath in Leather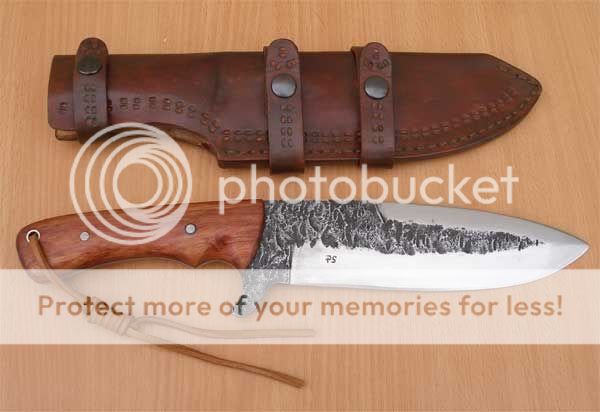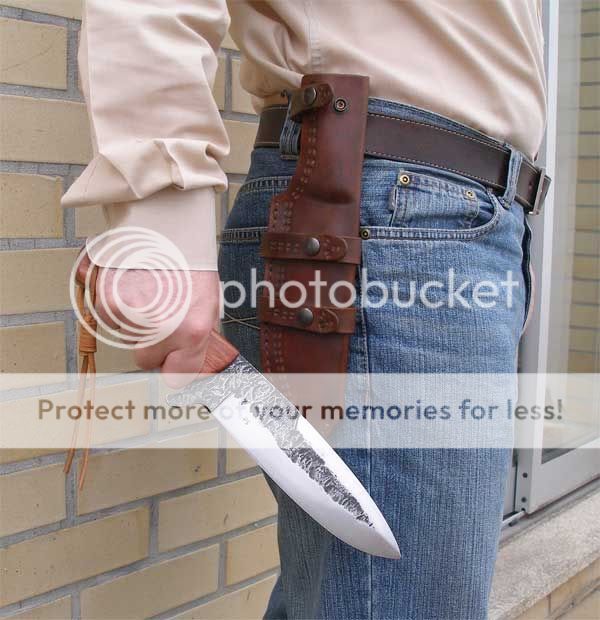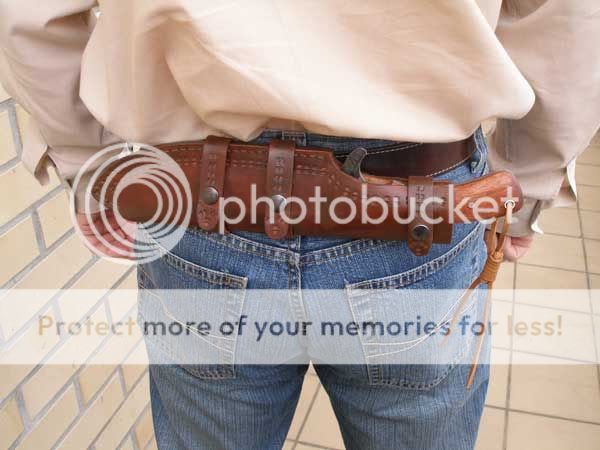 ==================================================
#100527
Carbon Steel 1095
Handle in wood of Angelim-Pedra (escuro)
Total Length: 27,3 cm
Blade Length (to the handle): 15,2 cm
Thickness of Blade (next to the handle): 4,5 mm
Width of Blade (next to ricasso): 2,7 cm
Sheath in Leather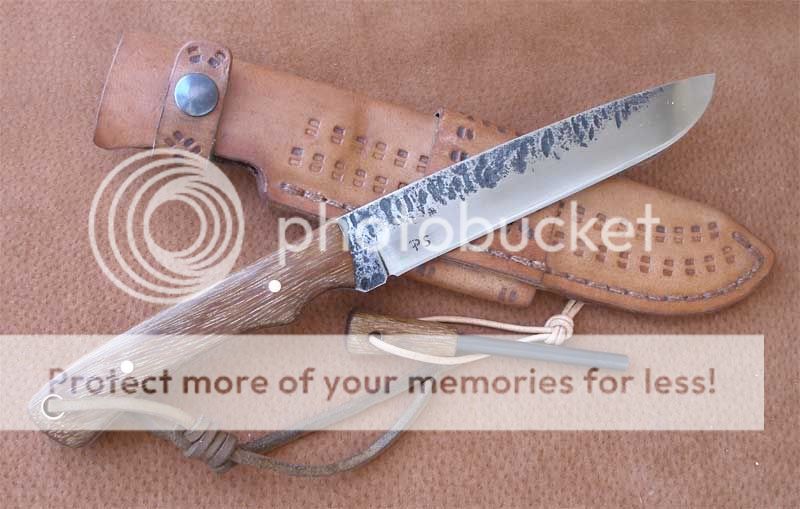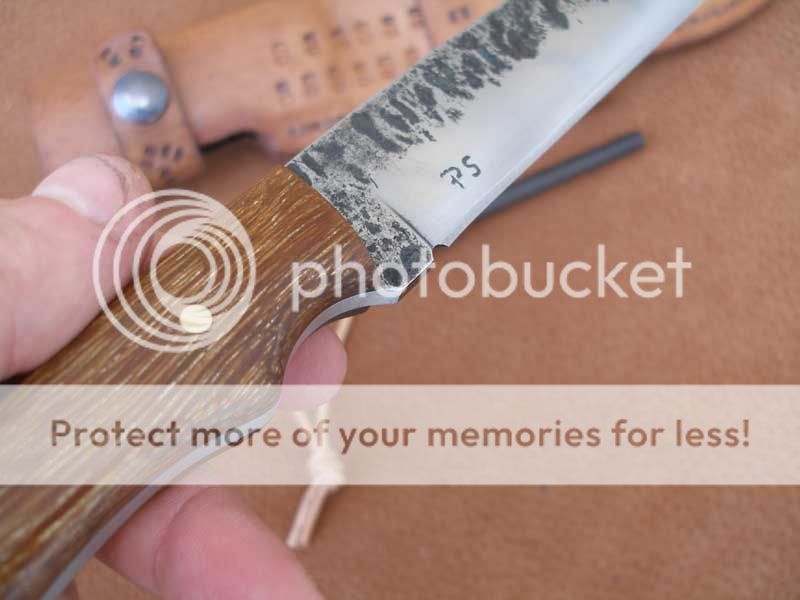 ==================================================
#110307
Carbon Steel 5160
Handle in wood of English Burr Yew
Total Length: 21,5 cm
Blade Length (to the handle): 10,5 cm
Thickness of Blade (next to the handle): 4 mm
Width of Blade (next to ricasso): 2,7 cm
Sheath in Leather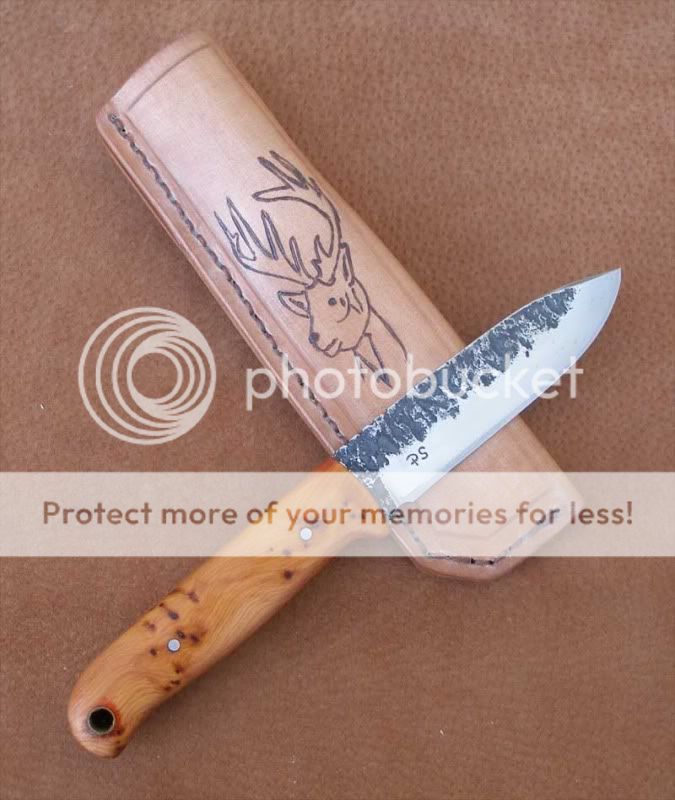 ==================================================
#110420
Carbon Steel 1095
Handle in Deer Horn / Padouk
Total Length: 34,5 cm
Blade Length (to the handle): 20,5 cm
Thickness of Blade (next to the handle): 4 mm
Width of Blade (next to ricasso): 2,7 cm
Sheath in Leather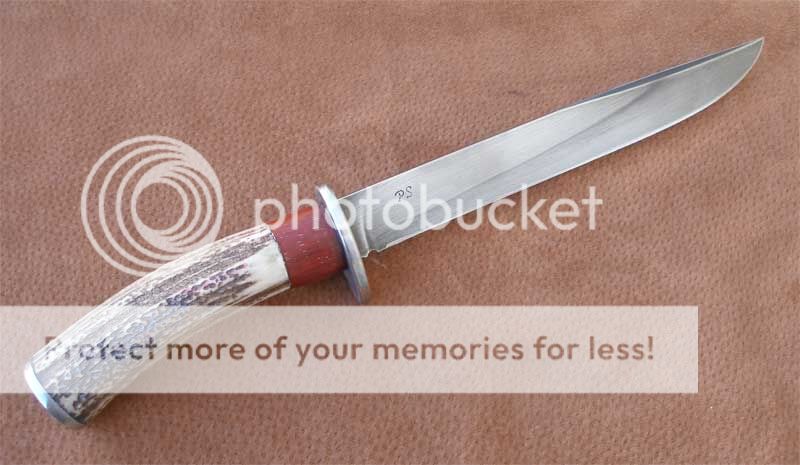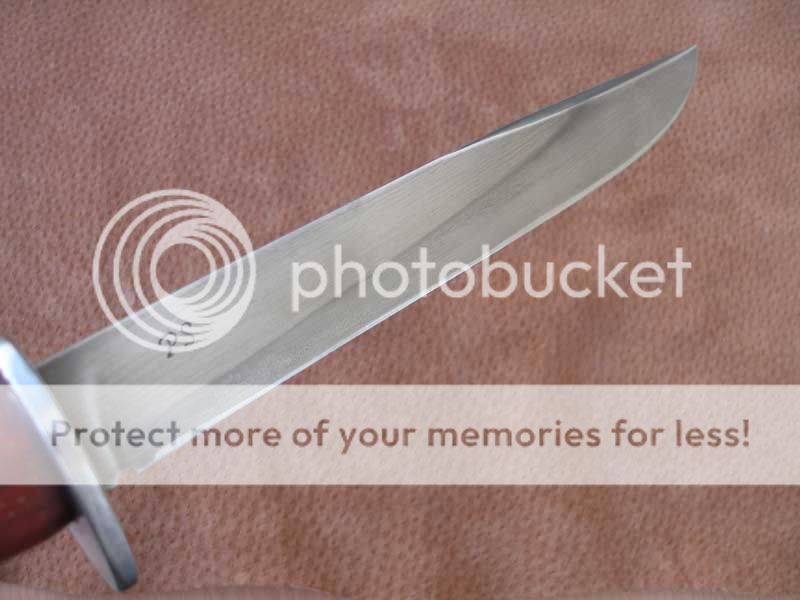 ==================================================
#110504
Carbon Steel 5160
Handle in Micarta
Total Length: 19,5 cm
Blade Lengt (to the ricasso): 9,8 cm
Thickness of Blade (next to the handle): 4,7 mm
Width of Blade (next to ricasso): 2,9 cm
Sheath in Kydex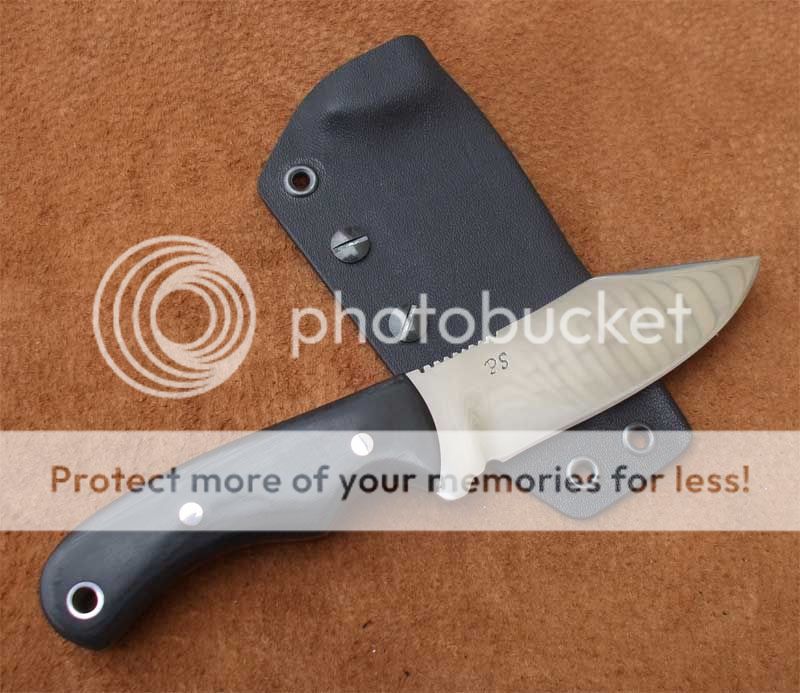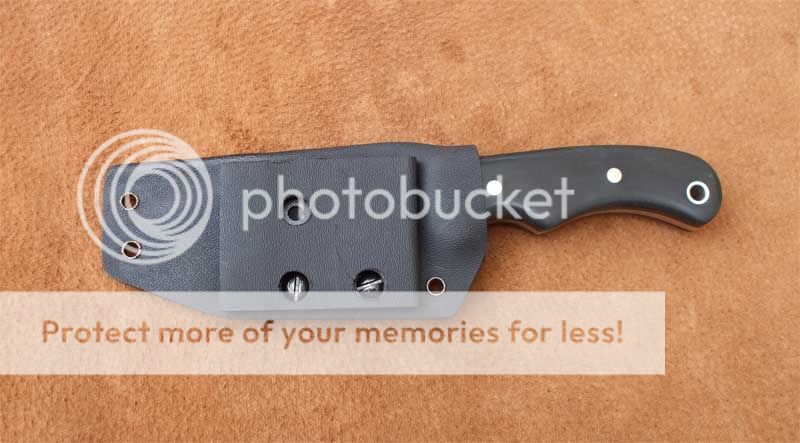 ==================================================
#110429
Carbon Steel 5160
Handle in wood of Cambala (Rosa)
Total Length: 17,8 cm
Blade Length (to the handle): 8 cm
Thickness of Blade (next to the handle): 5 mm
Width of Blade (next to ricasso): 3,3 cm
Sheath in Leather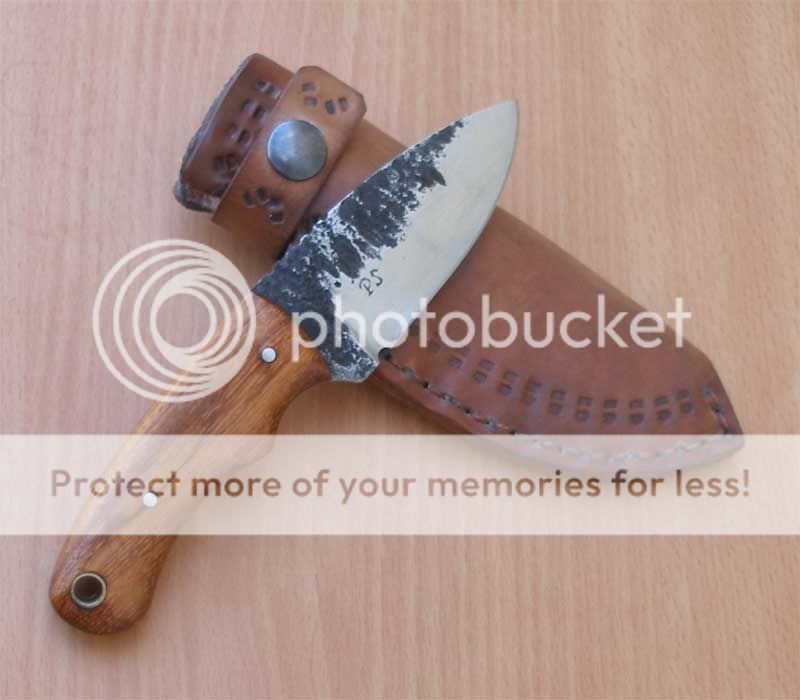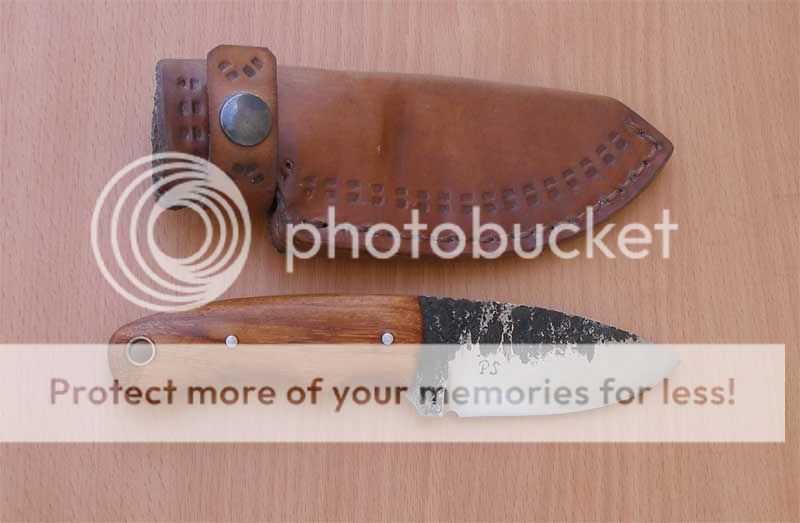 Zuletzt bearbeitet von einem Moderator: